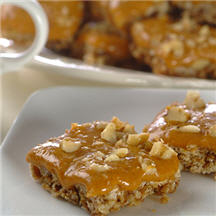 Pumpkin Butterscotch Fudge Bars - Combine pumpkin, chopped nuts, miniature marshmallows and butterscotch morsels and you've got chewy, moist and flavorful bars great for lunchboxes, after school snacks or for dunking into your favorite hot beverage.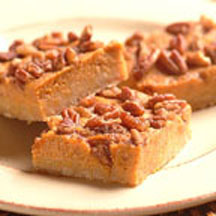 Pumpkin Squares - A layer of sumptuous pumpkin filling is in between a buttery crust and nutty, sweet topping.
Pumpkin Carrot Swirl Bars - Pumpkin, shreds of carrot and brown sugar make a moist, chewy bar just right for the holiday table. Finished with a cream cheese topping they make a pretty sight for any occasion.