Beef Wellington - Beef Wellington was named after Arthur Wellesley, the first duke of Wellington who defeated Napoleon at Waterloo in 1815...he loved this dish!
Swiss Fondue - Fondue will strike up a conversation every time...that's why it's such a great choice for parties!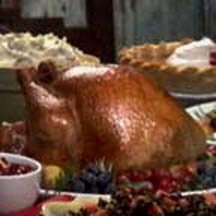 Whole Roasted Turkey - Roasting a whole turkey is something that most of us undertake only once or twice a year, follow these steps and your bird will be tender, juicy and perfectly presented.