Recipes for Appetizer & Snacks
Perfect for party-time snacking and anytime noshing!
Select and explore our appetizer and snack recipe collections below the featured recipes: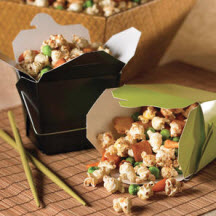 Recipe:
Asian Popcorn Medley
One bite of this savory snack mix and you'll be hooked. Better make a double batch.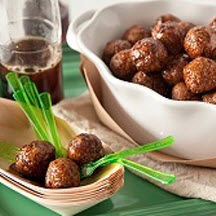 Recipe:
Smokey Cola Glazed Meatballs
Try this super simple turkey meatball recipe - perfect for serving at your game day party...or any festive gathering.
Recipes by Ingredient & Type:
Specialty Recipes:
World Cuisine Recipes: