Taffy Candy
CooksRecipes has quality, kitchen-tested recipes for taffy candy that you can count on for sweet successful deliciousness.
Taffy is made by stretching or pulling until it becomes aerated, resulting in a light and chewy candy.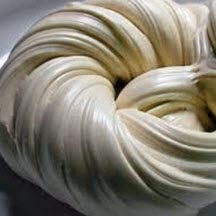 Old Fashioned Taffy Pull
Remember taffy-pull parties? Most likely the answer is no, but you've probably heard of them. This is the candy that set the theme for those parties.