Recipes for Breakfast & Brunch
Fuel up and start the day off right with the first and most important meal of the day!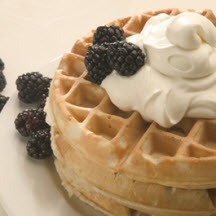 Recipe:
Classic Belgian Waffles
Serve Belgian waffles topped with fresh fruit and billowy clouds of sweetened whipped cream, or try them spread with peanut butter and drizzled with maple syrup.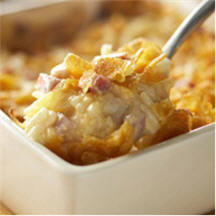 Recipe:
Hash Brown Strata
A classic strata, Italian for "layered", is a bread-based casserole. In this extra-easy version, frozen hash browns make a timesaving substitute for the bread.