Vegetarian Main Dish Recipes
Quality, kitchen-tested vegetarian entrees and main dishes.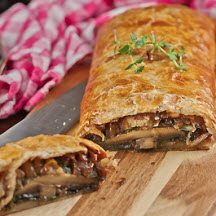 Mushroom Wellington
Looking for a festive vegetarian dish for the holidays? Look no further than this delicious recipe courtesy of the Mushroom Council.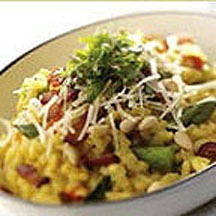 Asiago Vegetable Risotto
Comforting, creamy risotto loaded with vegetables like zucchini, red bell pepper and asparagus.
Vegetarian Recipes by Type & Cooking Method: