Pie Recipes
Quality, kitchen-tested recipes for pies and pie crusts.
Find all types of fruit pies, cream pies, custard pies and ice cream pies.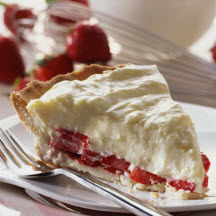 Strawberry Cream Pie
A creamy and delicious strawberry pie featuring a buttery shortbread-style crust. This is one dessert that shouldn't be missed when fresh strawberries are in season.
Lemon Meringue Pie
Simply put — this is the best lemon meringue pie recipe ever! Advance preparation is one of the keys to success in making this classic lemon pie.
Pie Recipes by Main Ingredient:
Pie Recipes by Type: