All recipes are listed alphabetically in collections, so finding a recipe at CooksRecipes is as easy as using a cookbook!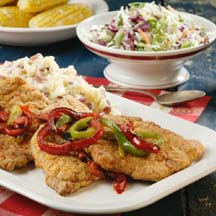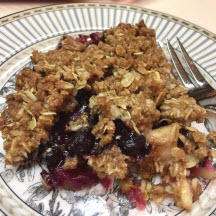 Blueberry Apple Crisp - Fruit crisps are far easier to make than a homemade fruit pie, they taste just as good, and no one will miss the crust!
Country-Fried Pork & Peppers - Smothered with sautéed peppers, these cornmeal-dredged and fried pork cutlets go country-fried steak one better. Serve with coleslaw and mashed potatoes.
Recipe:
Asian Coleslaw
Recipe:
Anytime Ham and Cheese Frittata
Recipe:
Western Shepherd's Pie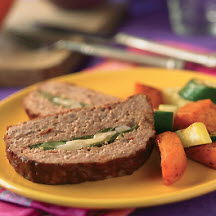 Recipe:
Poblano-Stuffed Meatloaf
Recipe:
Chicken and Mango Stir-Fry
Recipe:
Zesty Vegetable Egg Spread