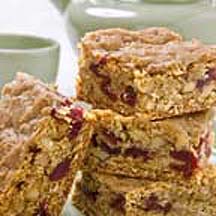 Oatmeal, Walnut, Cranberry Bars - "This recipe started out as an oatmeal cookie recipe and evolved into my Oatmeal, Walnut, Cranberry Bar...My family, friends and co-workers are always asking me to bake these cookie bars - I knew they were a big hit!" - Lisa Nelson.
Walnutty Baklava - Flaky phyllo pastry, sticky honey and crunchy California walnuts combine to create an exotic middle eastern dessert.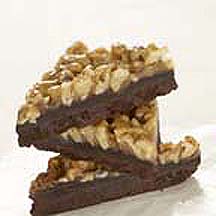 Walrus Bars - Chewy caramel, rich chocolate and crunchy California walnuts on a shortbread crust - it doesn't get much better than this!