All recipes are listed alphabetically in collections, so finding a recipe at CooksRecipes is as easy as using a cookbook!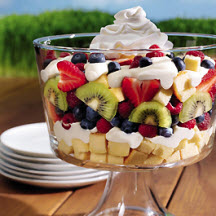 Berries and Cream Smooth Trifle - This sensational trifle is made with cubes of pound cake, colorful springtime fruits, vanilla pudding laced with Gran Marnier, and whipped cream. It is pleasing both in taste and presentation—a real crowd-pleaser.
Onion Lover's Grilled Steak Kabobs with Crumbled Blue Cheese - Served with a sprinkling of blue cheese crumbles, this simple recipe is sure to delight the most discriminate palate.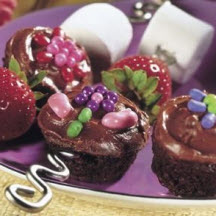 Recipe:
Mini Cocoa Cupcake Kabobs
Recipe:
Meatball Veggie Kabobs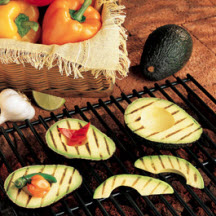 Recipe:
Hauté Grilled Avocado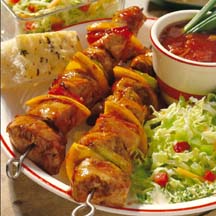 Recipe:
Smoky Citrus Pork Kabobs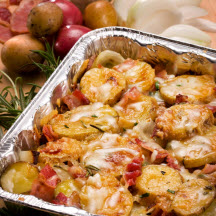 Recipe:
Grand Cru Grilled Potatoes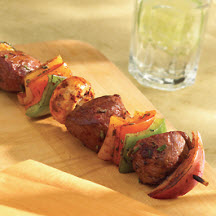 Recipe:
Balsamic Spiced Lamb Kabobs